Food And Drink Tours In Bakersfield CA, when it comes to supplying the oil industry in the United States, Kern County, of which Bakersfield is a part, is by far the most important.
The city has invested heavily in oil production, but it also boasts a vibrant arts and culture scene, exciting nightlife, and delicious cuisine.
List Of 10 Food And Drink Tours In Bakersfield CA Today
1. Noriega's
As the oldest Basque restaurant in Bakersfield, Noriega's has been serving the same traditional dishes to the locals since its opening in 1940.
Once a historic men's boardinghouse, Noriega's was purchased by French immigrants Juan and Gracianna Elizalde, who transformed it into the restaurant it is today while keeping the same name.
The restaurant has maintained long-standing traditions, such as an annual Basque dance, in addition to its design and menu. The James Beard Foundation recognized Noriega for its dedication to tradition and culture by bestowing upon it America's Classic Award.
2. 24th Street Café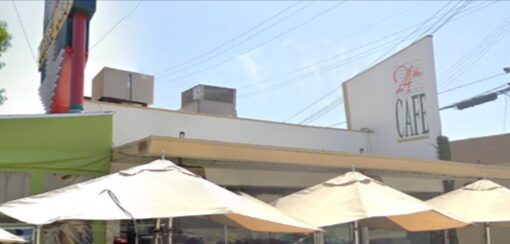 The 24th Street Café is highly recommended by locals as a breakfast and lunch spot, as well as a place to stop for a quick but satisfying meal while traveling.
The Bakersfield Californian Reader's Choice Poll has named it the best restaurant in Bakersfield multiple times. The food is delicious and reasonably priced, and there is plenty of it.
3. Hodel's Country Dining
For over 40 years, drivers on the 99 Freeway have been able to stop by Hodel's Country Dining, widely considered the best buffet in Bakersfield.
The restaurant has been serving its signature cinnamon rolls and a wide variety of fresh salads and hot entrees for as long as anyone can remember. With just her intuition and her 21 years of cafeteria experience, Hodel's founder Lydia Bartel Hodel has built a devoted customer base.
4. J's Place
J's Place is a family-owned and -operated restaurant serving authentic Southern cuisine and waffles made from recipes passed down through the generations.
Fresh, high-quality ingredients are used in all of the dishes. Dirk and Tina Johnson, husband and wife owners of J's Place, greet customers with recipes created by Lora Bolden.
5. Narducci's Café
Narducci's Café, one of the oldest restaurants in Bakersfield, has been serving up Italian Basque fare for decades and is a veritable institution in the city's food scene. Narducci's was once the Amestoy Hotel, where it is said that prostitutes worked during America's Prohibition era.
Some time after the hotel's opening, Marino Narducci bought it and the adjoining restaurant. Since then, the Narducci family has managed the hotel and restaurant, serving up specialty dishes like $10 steaks every Thursday.
6. Uricchio's Trattoria
If you're looking for the best business lunch in Bakersfield, look no further than Uricchio's Trattoria, which has been recognized for its traditional Italian fare and seasonal offerings. When Nick Uricchio teamed up with chef Raphael Hernandez, the once-single-man-operated eatery flourished.
They collaborated to design a space where customers can unwind in an atmosphere that is both unique and delicious. The restaurant has received numerous accolades, including "Best Romantic Restaurant" and "Best Italian Food Restaurant" in Bakersfield, CA, in recognition of its dedication to the community.
7. Cope's Knotty Pine Café
In spite of its lack of notoriety among out-of-towners, Cope's Knotty Pine Café is always packed with neighborhood regulars who come for the friendly service and reasonable prices of its homestyle, traditional fare.
Although there may be a long line out the door, the café's excellent service continues all the way through. To top it all off, Cope's Knotty Pine Café has been named the best breakfast spot in town.
8. Mama Roomba
Mama Roomba, the best Caribbean restaurant in Bakersfield, serves authentic Caribbean food in the tapas style, which is perfect for family dinners. The Caribbean flavors in each tapas dish come from the wide variety of spices grown there.
Cinnamon, cloves, ginger, mace, mace, coconut, rum, and nutmeg are among the most popular. Mango salsa, calamari, corn cakes, mozzarella, and beans are some of the most well-liked dishes at Mama Roomba because of the inventive ways in which the restaurant uses and combines these spices. Here, diners can sample an abundance of Caribbean dishes that are unavailable elsewhere in town.
9. Zaika Indian Cuisine & Bar
Among the many great Bakersfield eateries, Zaika Indian Cuisine & Bar stands out as the finest Indian food you'll find anywhere. The menu features not only a variety of classic North Indian dishes but also a number of widely eaten South Indian dishes, such as the region's staple food, dosa.
Zaika also explores fusion cuisine with dishes like the coconut shrimp curry and the Chili chicken. Diners with special dietary needs can choose from a variety of vegetarian, gluten-free, vegan, and seafood dishes.
10. Muertos Kitchen and Lounge
Formerly a stable for horses in the 1800s, today's Muertos Kitchen and Lounge serves up a wide selection of alcoholic beverages and a menu full of inventive dishes to its thriving clientele.
Muertos comes from the Spanish holiday Dia de los Muertos, which is celebrated by families to honor their ancestors who have passed away and to rejoice in the lives of those who have survived. A tribute to the grandmother who meant so much to the restaurant's owner, Shawna Haddad Byers.
FAQs Food And Drinks Tours In Bakersfield CA
Why are there so many Basque restaurants in Bakersfield?
After hearing of the success of their relatives in America, many more Basques emigrated from Basque Country. Present-day Bakersfield hosts the greatest concentration of Basque eateries in the USA.
What is Bakersfield known for?
Bakersfield is known as "the country music capital of the West Coast" due to its connection to country music legends Merle Haggard and Buck Owens. Bakersfield also has a reputation for its nature and wildlife tours, as well as the Kern River Golf Course, hiking trails, zoos, river rafting and tubing, and more.
Is Bakersfield getting a Cracker Barrel?
It was announced on Monday that a new Cracker Barrel Old Country Store would be opening at 3310 California Ave. The former location of Logan's Roadhouse is undergoing site preparation in anticipation of opening in the summer of 2022.