There are Cheap Things To Do In Pismo Beach CA like parks, beaches, bowling alleys, and family fun centers, and the list below includes 30 of them.
List Of 30 Cheap Things To Do In Pismo Beach CA Today
1. Margo Dodd Park
Margo Dodd Park in Pismo Beach is a beautiful park that sits on a bluff above the ocean. The beach is a wonderful location for picnics and long walks, and it also provides excellent photographic opportunities of the area's wild coastal landscape and its abundant wildlife.
2. Monarch Grove
Every year, hundreds of thousands of orange and black Monarch butterflies make their way to the grove known as "Monarch Grove" to spend the winter. Visitors to the grove can observe the butterflies and hear informative talks from volunteer docents.
3. Pismo Pier
The Pismo Pier is a popular tourist attraction in Central California because of its unique diamond-shaped platforms. Its design makes for an ideal stroll, and visitors can take in breathtaking vistas of the ocean and beaches in the area.
4. Pismo State Beach
At Pismo State Beach, visitors can go swimming, hiking, surfing fishing, or clamming for Pismo clams, among other things. The beach is well-known as a fantastic location for bird-watching, and the dunes are dotted with trees.
5. Dinosaur Caves Park
Dinosaur Caves Park is a children's playground themed around dinosaurs that is spread out over 11 oceanfront acres. An amphitheater, a wedding overlook, walking paths, and off-street parking are also available in the recreation area.
6. Shell Beach
A public beach were picnics, swimming, sunbathing, and boating can be enjoyed, Shell Beach is a section of the larger Pismo Beach. The beach is a great place to go for a run or a stroll.
7. Eldwayen Ocean Park
Eldwayen Ocean Park offers standard park amenities. This oceanfront park features a grassy recreation area, picnic tables, benches, stairs leading to a sand beach, and tide pools for visitors to explore.
8. Ebb Tide Park
Ebb Tide Park is a grassy area and beach that overlooks the Pacific Ocean and is perfect for picnics and other outdoor activities. Visitors can take in the breathtaking views from the cliffs that surround the beach.
9. Spyglass Park
Spyglass Park, spanning 4.5 acres, features ocean views and access to 1.5 miles of sandy beach and tidepools. The park has amenities like a playground and picnic tables for families to enjoy the outdoors together.
10. Boosinger Park
Boosinger Park is a small community park with a grassy area and ocean views, perfect for picnics and other outdoor activities. Children can enjoy the park's swings and other play equipment while their parents relax on one of the park's benches.
11. Chumash Park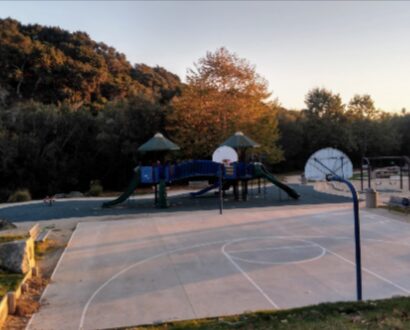 Children can enjoy a playground complete with a slide, stairs, and various climbing obstacles at Chumash Park, a 38-acre natural park. There is a basketball court, picnic tables, and bathrooms at this park.
12. Monarch Butterfly Grove
The Monarch Butterfly Grove is a lush, beautiful area that hosts thousands of monarch butterflies every year. Several seasonal events are held here, and the facility's many walking paths make getting around the grounds a breeze.
13. Price Historical Park
The ranch house of city founder John Price is on display in the Price Historical Park, which spans 7 acres. The genuine windmill, garden, trails, and orchard will be open to the public for exploration.
14. Central Coast Kayaks
All of your kayaking needs can be met at Central Coast Kayaks, where experienced guides are available for tours. Renting gear and taking one of many available paddling classes are also options.
15. Pismo Bowl
Bowling enthusiasts of all skill levels are welcome to join one of Pismo Bowl's 8 leagues. A cafeteria and diner selling burgers and pizza can be found inside the bowling center.
16. Hot Shots World Class Billiards & Restaurant
Hot Shots World Class Billiards & Restaurant is a family entertainment center with many games for everyone to enjoy. Fish and chips and garlic fries are just two examples of the pub classics on the extensive menu.
17. Pismo Beach Sports Complex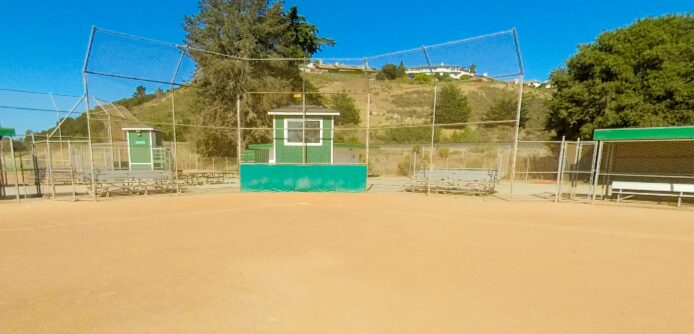 There are three baseball fields and plenty of parking at the 5 1/2 acre Pismo Beach Sports Complex. The complex features a bullpen and batting cage and hosts a summer classic tournament for kids.
18. Sunset Drive-In Theatre
Unfortunately, drive-ins like this are disappearing. Sunset Drive-In maintains its classic drive-in feel and low prices.
19. Laguna Lake Park
Anglers and duck-feeders will appreciate Laguna Lake Park's location in front of a lake. The park features a disc golf course, dog park, picnic area, playground, and more in addition to the lake.
20. Madonna Inn Trail Rides
Guests of the Madonna Inn can choose from a variety of trail ride packages, including those that include meals and overnight accommodations. Wranglers with plenty of experience lead the rides, and the horses are billed as being kind and docile.
21. Central Coast Food Tours
Central Coast Food Tours, based out of San Luis Obispo, caters to visitors with refined palates. Pre-planned itineraries and private charters are both available through Central Coast Food Tours.
22. Frog & Peach
The Frog and Peach is a well-liked watering hole that serves an extensive drink menu, including some unusual selections. Every weekday, there is live music to add to the relaxed vibe. Service is quick and the bartenders are nice.
23. Bubblegum Alley
Bubblegum Alley, located in San Luis Obispo, is one of the city's more unusual attractions due to the walls being covered in used bubblegum. Passers-by still "leave a piece behind" when they leave the alley.
24. Farmers Market
San Luis Obispo, California hosts its weekly Farmer's Market every Thursday evening. Shoppers listen to live music while they peruse stalls selling locally grown produce, seafood, and smoked meats. Dogs are not allowed in the market per city ordinance.
25. San Luis Obispo Children's Museum
San Luis Obispo Children's Museum features interactive exhibits and play areas to pique the interest of young visitors. There's a doctor's office theme room and a fire truck room.
26. Downtown Theatre Socal Cinemas
If you're looking for a local movie theater with a wide variety of both new and classic films, check out Downtown Theatre Socal Cinemas. The theater offers a wide variety of concessions, cheap matinee tickets, and movies in stunning 3D.
27. SLO Brewing Co.
One level of SLO Brewing Co. is a restaurant and brewpub, while the other is a nightclub. Downstairs features dancing and hosts concerts, while upstairs features shuffleboard, pool, and HDTVs.
28. Dallidet Adobe & Gardens
Dallidet Adobe and Gardens are a historical site and garden with beautiful landscaping. Before making a trip, be sure to check the hours of operation to avoid being disappointed.
29. History Center & Museum of San Luis Obispo County
The San Luis Obispo County History Center and Museum feature a gift shop, an interactive "Kid's Room," and two galleries dedicated to telling the county's story. Tour guides are on hand.
FAQs Cheap Things To Do In Pismo Beach CA
Is Pismo Beach free?
The pier in Pismo Beach is a major draw for visitors. This wooden pier, stretching out into the Pacific, serves as a community hub where people can go to go fishing, celebrate the seasons, or just take in the scenery.
How much does it cost to drive on Pismo Beach?
The day use fee is $5 per vehicle to access the beach. The beach at Grover Beach is accessible by car and is located at the end of West Grand Avenue. The beach has a 15 mph speed limit. Only those with four-wheel drive vehicles should attempt to drive on the beach.
What is Pismo known for?
Pismo Beach is an adorable seaside town with breathtaking views of the Pacific Ocean. Where there are clams, there is usually plenty of wildlife like otters, and Pismo Beach is widely recognized as the Clam Capital of the World due to its abundance of clam digging spots and phenomenal Clam Festival.
Why is Pismo Beach closing?
The Coastal Commission has mandated the closure of Oceano Dunes SVRA by the year 2024, the closure of the Pier Avenue entrance by the summer of 2022, and the closure of Arroyo Grande Creek during wet weather, all by March 18, 2021.